Categories of products and descriptions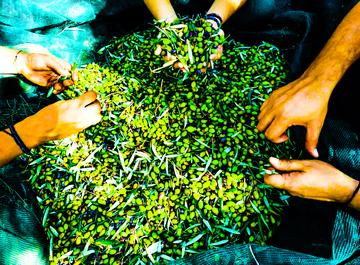 Mama Pelagia has branded beloved tastes from balsamic vinegar, one is with natural oranges from Crete, one again with thyme honey and a another with special taste of carob syrup. Balsamic vinegar with thyme honey, natural orange, carob syrup and as a cream or plain.
AlexasRaki, TsikoudiaKritis from organic farming controlled by Raki, Rakomelo and aged Raki as well as ouzo has been marked with a trademark of our father face figure as a sign of Cretan traditional sight of acknowledge of life as a distillation of things happen.
Patima olive oil, Patima is the name of our extra virgin olive oil we produce around Kournaslake. A world that is connected with the area where our olive grooves exists.
Thyme honey has been signed from Mama Pelagia as an excellent taste and quality honey from beekeepers from the high mountains of Crete. Bees our collect their nectar from wild herbs at the spring time which give taste of aromas of Creta floras and at the end of the summer bees are moved on east Crete for collect honey in a pine forest, combination qive such a rich and balanced taste that you will love also in the easy to use packaging.
Creta Carob, a treasure from the past with high calcium for pasta, rusk and biscuit.
Wines
Selection of Mama Pelagia from Cretan wine varieties of organic farming. Special for lunch and dinnerLiatiko with Kotsifali accompany dishes with acidic meats and fats. Vidiano combines pleasant pasta with seafood while the white one with shellfish and cheese.Liatiko is a roze wine with a full body and a balanced aciticity which will help you to assert it with strong tastes of Cretan traditional foods with lamb in casserole.
Wild herbs of Crete, mountain tea, oregano, thyme and sage.
Sea salt from north cost of Chania