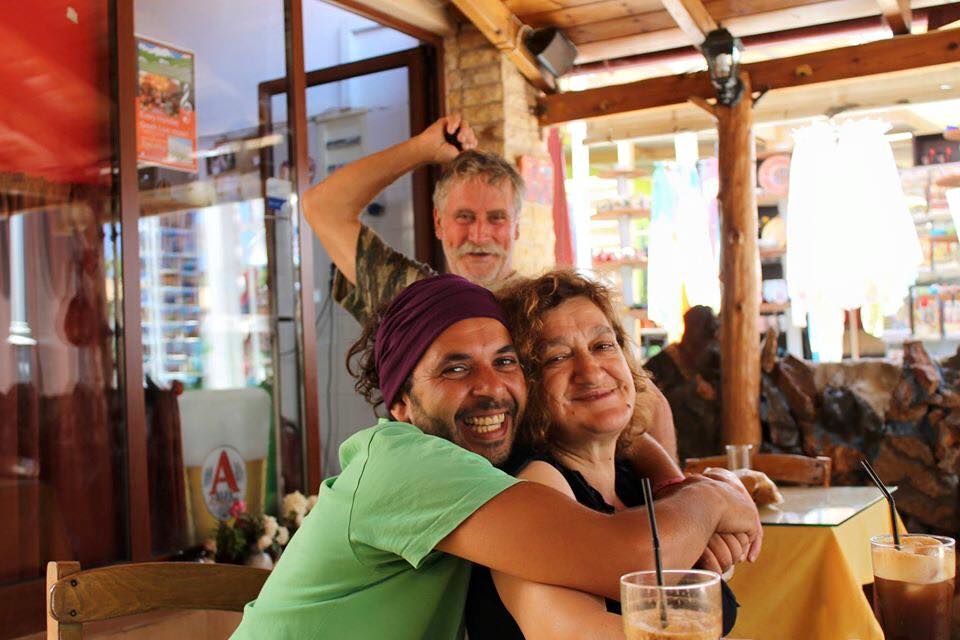 The courtyard of Pelagios is a delightful place.
Here you can enjoy our authentic flavors.
In the kitchen of Mama Pelagia the best food is prepared from what Cretan nature has to offer.
George worked the land, takes care of the animals, collects herbs and harvests the crops on his farm.
In our kitchen we cook in a traditional and natural way.
Each dish is composed from the seasonal harvest we grow ourselfs.
Enjoy a fresh green salad with cardoons, fresh cheese and tasty lamb hot out of the oven.
Fried zucchini, braised eggplant, fresh tomato salad or cherry tomatoes with arugula, grilled prok, roasted chicken with okra, rabbit in wine sauce and snails with zucchini are just some of the delicious dishes prepared fresh each day.
These endless culinary creations are accompanied by fine wines produced in the area. They are served chilled so that their fruity and strong aromas and bouquet bet come out. Most of the wines come from small family vinyards in Kastellos Apokoronas.
Don´t miss the excellent Raki from our own production.
We also serve varios fresh fruits, from the island gardens and fields of course. Taste the sun riped watermelons, grapes, honey melons, and all the other sweet products nature has to offer.
Finally try our home made sweet creations for desert.
Awaken your appetite? When may we welcome you?